Like we've mentioned before stickers are a versatile, all-round-amazing marketing tool for just about any business, and there is a huge market out there waiting. Year in and year out, businesses print stickers for product labels, packaging, marketing campaigns, gifts, and so much more.
,
At Excard, we offer a huge variety of sticker categories to help fulfil your needs as a brand, whether you're looking to grow and expand, or just strengthen and boost what is already there, our arsenal of shapes and finishing options mean that whatever you need, we've got it covered.
Want to create some promotional materials for your business, product, or brand but lack the big budget? Stickers are a great low-cost option!
Whether you want to announce a big discount or point out a deal that might bring your customers value, a simple circle or square in bright colours could work wonders for you.
But what if your promotion is for a limited time only and you might need to remove the stickers after a specific event? You might want to consider the Removeable White PP material option.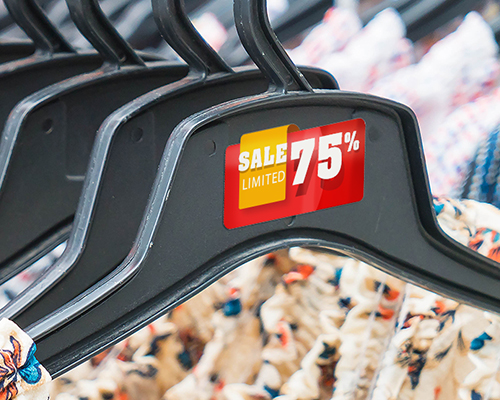 Stickers are a great low-cost option for your business, product, or brand.
Product Info Labels
We all know that stickers are an elegantly simple way to convey information, especially on a product.
Labels are the perfect medium to share information on nutritional content, ingredients, or instructions, which all play an important role in making sure your customers are getting what they want, and that everyone walks away safe and happy!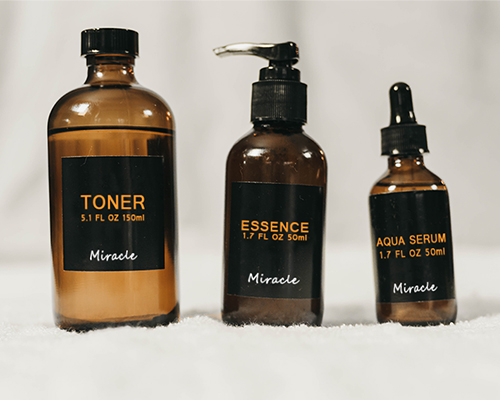 Labels are the perfect medium to share information on a product.
Personalised Messages & Custom Designs
Everyone loves to know they're appreciated. Sometimes, a simple 'Thank You' can mean a lot to your customers. And personalised phrases can bring a whole new level of connection with your customers.
We know impressions mean the world in the realm of marketing and PR, and a little motivational quote or cute tagline helps with that.
And like we've mentioned before, stickers are the perfect low-cost freebie to throw into any of your customers' orders!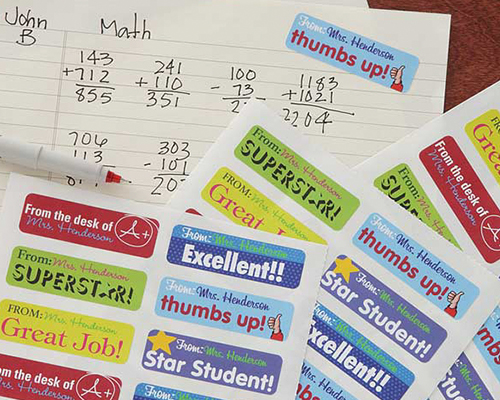 A personalised sticker such as a simple 'Great Job' can mean a lot.
Warning Stickers
Sometimes, warnings are absolutely needed even when you might not think they are. Either way, warning stickers can indicate a possible hazard or imminent danger in the workplace that may occur.
A custom sticker can help highlight such threats to everyday safety, and could prevent incalculable loss!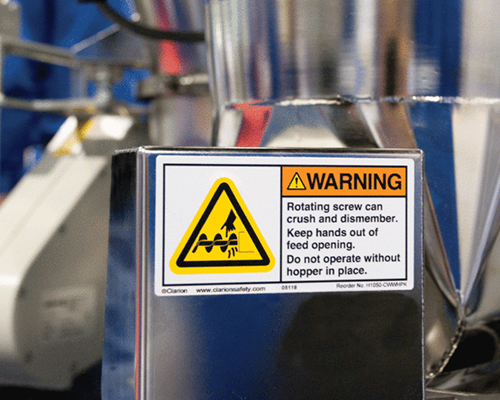 A warning sticker can help highlight danger and threats in the workplace for everyone's safety.
As you might already understand, there are countless ways a business can utilise the noble, versatile sticker. They're an awesome tool anyone can use for marketing and brand awareness, which is why Excard offers a wide variety of high quality, affordable
to our customer base. We strive to fulfil every need.
If you need help getting started, contact your
and they'll help you out with your first sticker order.